Good morning!
For me it has been an early morning again, let me just tell you that I got up at 7 am . (Its Sunday).
So I thought I could show you some of the wedding dresses I tried in the last weeks. I think I mentioned on this blog that I am going to get married next year, and I will be sharing some tips/thoughts on the blog as we continue to work out the details.
I live in Barcelona which is also known as the Capital of wedding dresses. There are so many big and small designers in this city. I also checked out some US Shops, such as
BHLDN
. Don't they have some darling dresses? Look at this one for example, don´t you think the color is spectacular and totally different from the tipical white wedding gown?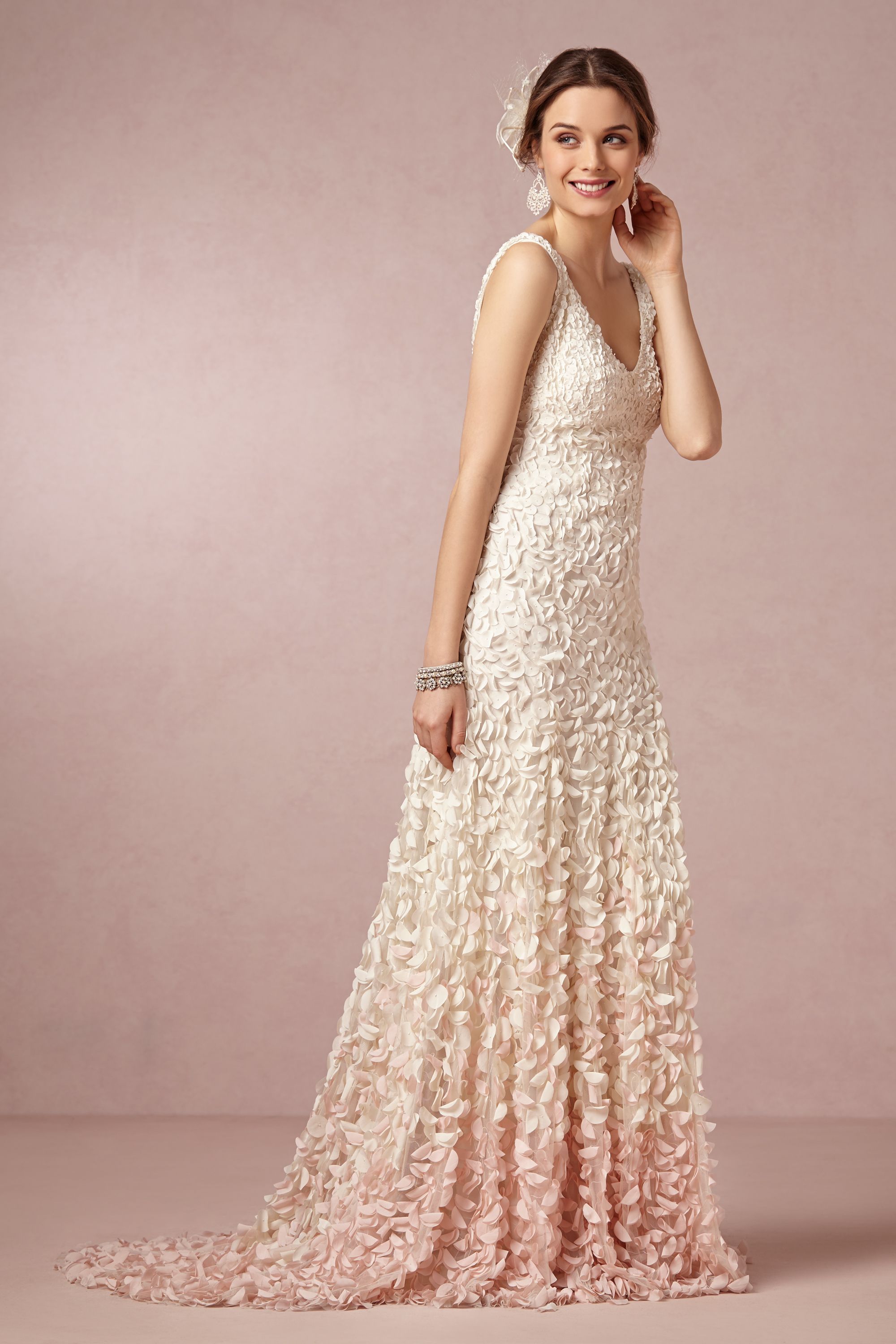 Another international designer I loved is
Galia Lahav.
Her dresses are everything! I know they are pretty sexy for a wedding, but I am in love. Sadly, they are over my budget. :( I mean, look at this. SO FLATTERING!
So in the end I started visiting local shops. The most famous brand might be
Pronovia
. They also had the most expensive dresses. And while some of the 10,000 € dresses they have might be worth the money, the "normal" dresses are nothing out of this world.
Aire Barcelona
has very similar dresses and they are so much more affordable. They don't have anything very special, but beautifully fitted gowns usually with a lot of volume and in many shapes.
Strolling through Barcelona, I discovered this little Atelier:
Erase una Vez
. They have the most beautiful fairytale like dresses. I tried 12 or 13 and loved at least 3 or 4. Furthermore, they offered me to make as many changes as I'd like to personalize the dress. Unfortunately this also means that they were rather on the upper end of my budget and I am not sure if I really want to spend that much money. But seriously, how special is this?
And last but not least, check out another Spanish designer ,
Cortana.
I love their simple designs. So different from the other options I showed you, not much tulle, and no sparkling whatsoever.
I do have some preferences , right now I am trying to decide between 2 or 3 dresses. Its basically a decision of what style I prefer, as they all look reasonably good on me. I love a sleek dress, but they are treacherous if you're not in the perfect shape. And especially after inhaling all the food at the wedding! I also love to wear these crazy tulle dresses, especially because I won't wear such a voluminous dress again ever. But then this is so classic, I feel most brides go for that look. My mom will come here in November and I hope together we'll be able to decide on one dress!!!